The brainchild of designer Andrea Bassanello, Modulnova created the series of Twenty kitchens.
This series is distinguished by its strong character, showcased by fine finishes, compact volumes and important aesthetic that leave ample space for optimal use of the kitchen. Thanks to the optimization of all spaces and dimensions, this kitchen is suitable for everyone, from the most novice to the most experienced cooks.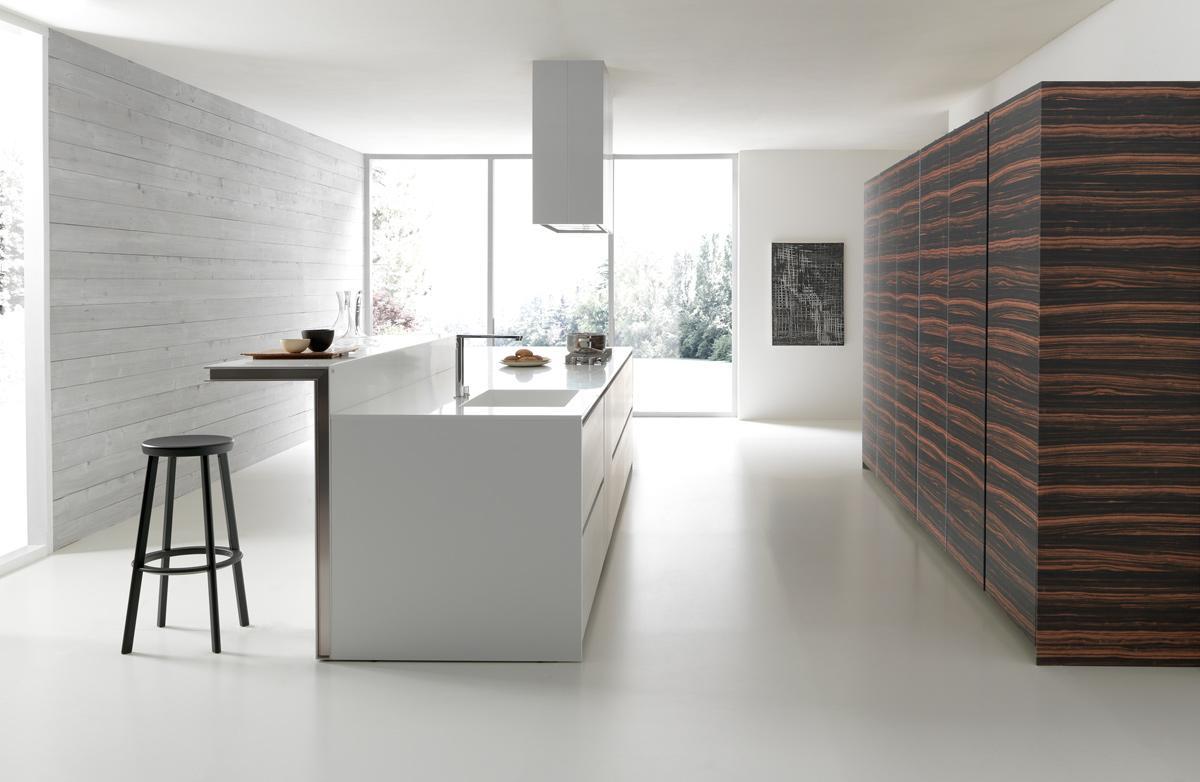 You can choose different types of coating materials: melamine, fenix, laminate, lacquered frosted, lacquered, law lacquer open pore, raw walnut, raw oak, raw custom woodwork/furniture, lime, resin cement, glass lacquered satin, glass glossy lacquered, stone piasentina, corian, kerlite/gres.
All these coatings have different color choices, in various shades: shiny, matte and satin.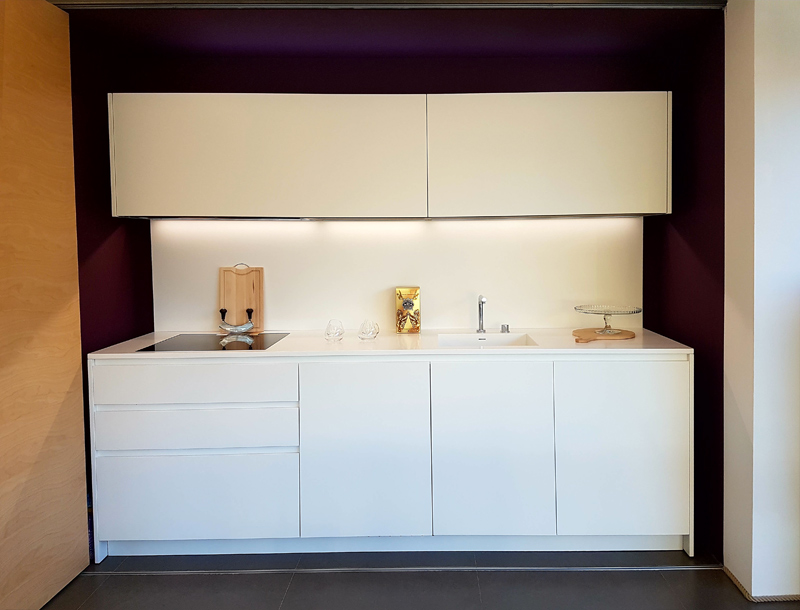 In our showroom, unique to Sardinia in its genre, you'll find a kitchen model on display.
We chose one with great visual impact, all white.
It is a simple kitchen, developed along a single wall, composed of an integrated sink, cabinets and hanging cupboards. For the countertop and the backsplash we chose a opaque white Corian coating; for the cupboards we chose a lacquer laminate coating in matte white.
The sink is the focal point of the kitchen, as it is a single integrated piece with the countertop, all made of Corian. The kitchen is a simple line, with no handles but opens by being facilitated with 45° cuts. All mechanisms are reinforced, in order to ensure the strength and integrity over the years.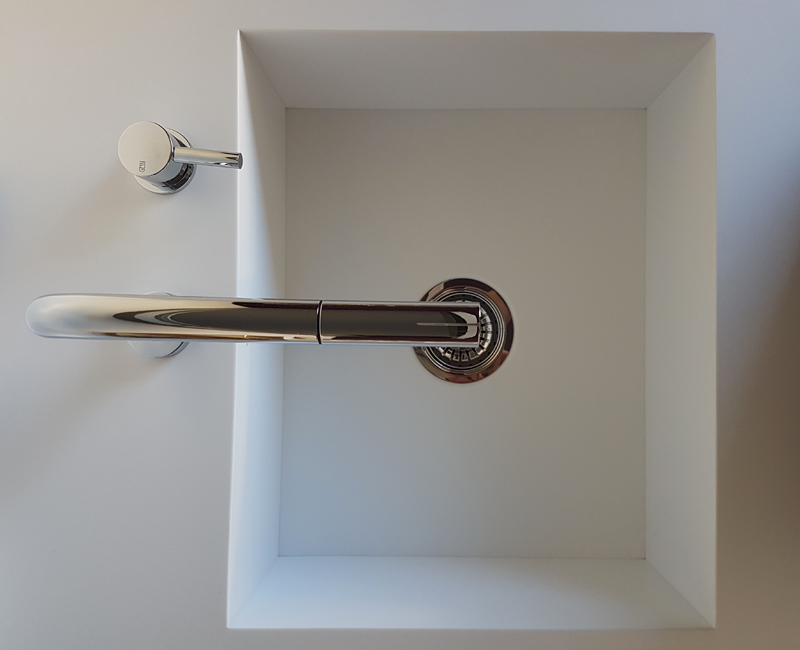 With the collaboration with Marcarino furnishings, we can offer you the Twenty kitchen tailored to your space. In fact, our interior designers will offer you different composition and coating solutions to create the kitchen that best suits your space.
Download the Modulnova brochure to learn about the colors and the dedicated coatings for the Twenty series.
If you want to see the kitchen in person to appreciate its full-color, composition and materials, visit us in our showroom.