'On the rocks' is one of Edra's most popular sofa lines.
But why did Edra decide to produce a line of sofas with this name, if a sofa should be synonymous with comfort? The answer lies in the ingenious intuition of the designer of this line: Francesco Binfarè.
In fact, Binfarè says that during a day of relaxing at sea, he wondered how it could be that a person could sit on some particularly rocky beaches, just resting on a beach towel, in sometimes uncomfortable and unnatural positions.
During this time, Valerio Mazzei presented him with an innovative, very compact and gentle material: the Gellyfoam®. This material, invented and patented by Edra, is a set of different foams that fits perfectly into any container.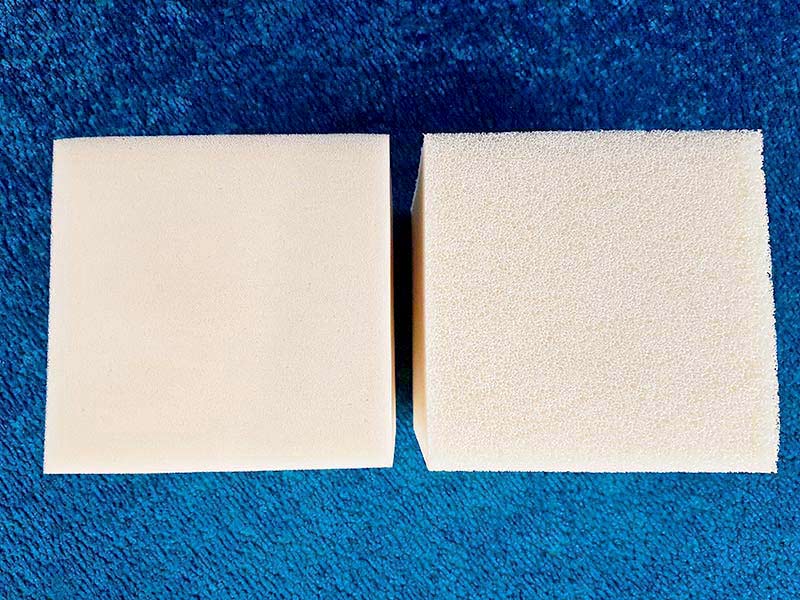 This amazing material allowed Binfarè to design a sofa that simulated sitting on the rocks. From this came the name "On the rocks".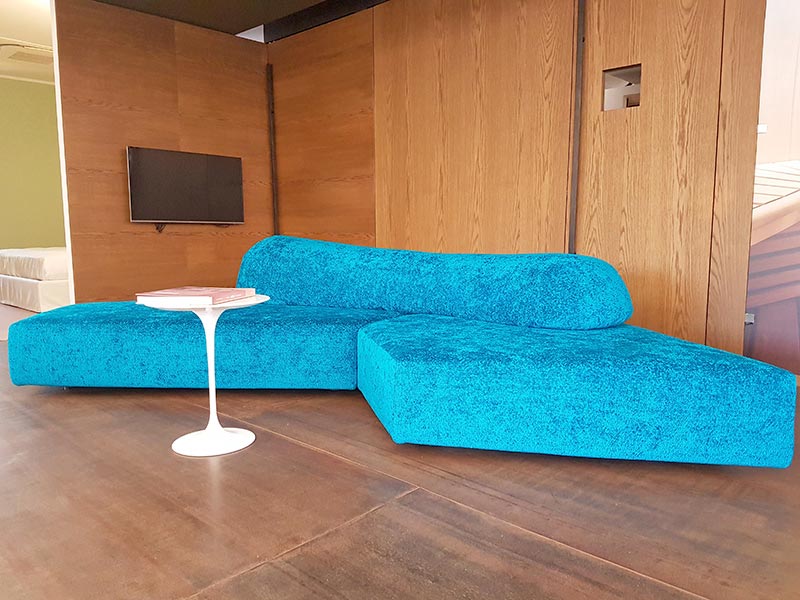 Do you want the feeling of sitting "over the rocks"? You can come and visit us at our designer furniture showroom in the industrial area of Olbia, via Rwanda 9. 
Here we have this series' sofas. We chose shades of blue to electric blue (colour code S6574), with Lycra lining (60% acrylic and 40% cotton), which is soft and velvety. The sofa is modular, consisting of 4 different blocks, allowing to create different variations. Above is a large backrest that, thanks to special thermoplastic rubber disks, can be arranged as needed.
The sofa is available in different colours, all viewable in our showroom. We have a great collection of materials and colours with which you can create your "On the rocks" sofa.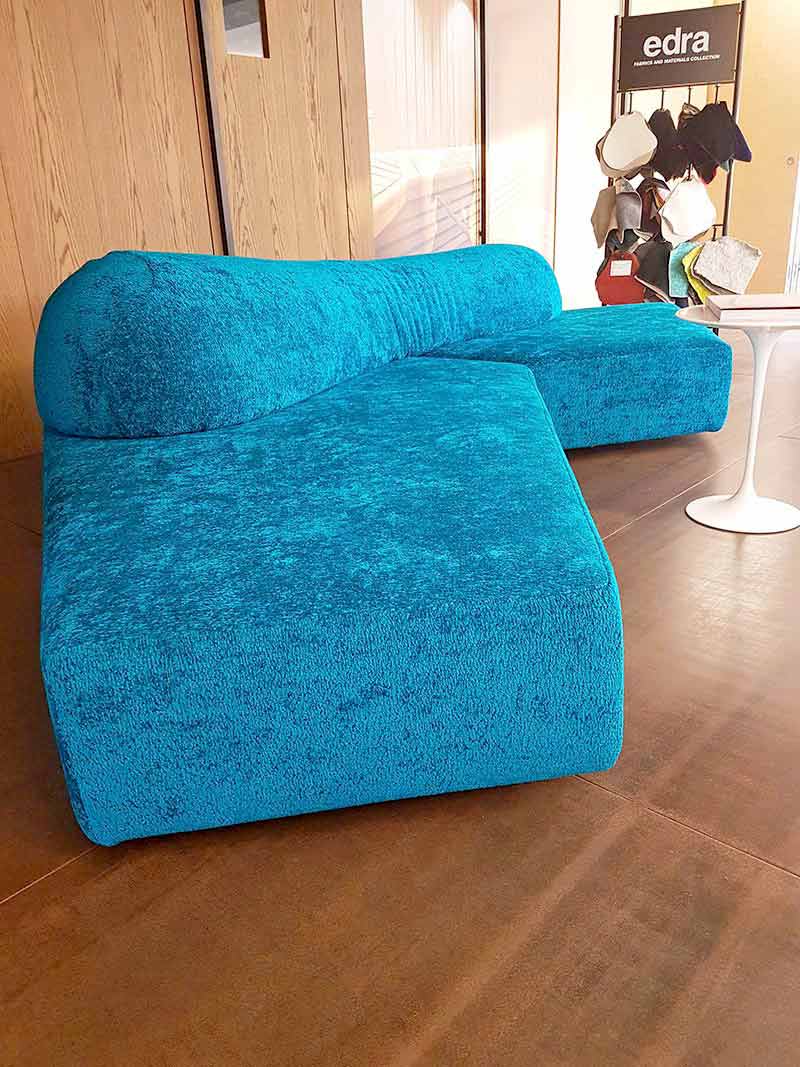 Beyond this line, you can also find the entire Edra collection at our luxury furniture shop in Olbia.
In fact, Edra chose our Olbia showroom as a reseller of its products in Sardinia.
On our site you will find other examples of Edra products that REDO can provide you, adapting them to your space. You can find Standard, another sofa designed by Francesco Binfarè, padded in Gellyfoam®, with cushions, backrests and armrests that even tilt apart.
Gilda, on the other hand, is a pure design chair designed by Jacopo Foggini, reminiscent of whiskey being poured into a glass.
Capriccio is a crystal table, supported by a continuous and irregular metal tube, inspired by the dynamism of a musical movement.
These are just some furniture items from Edra that you can find at our showroom in the industrial area of Olbia.
Come and visit us, thanks to the collaboration with Marcarino Arredamenti, our interior designers specializing in luxurious furnishings will be able to advise you on Edra products that will complement your living space.
One last thing: the "On the rocks" sofa is on special offer only for this month! Don't miss it!