Are there unique design products at everyone's reach?
The answer is yes!
An Italian brand that is distinguished by their high quality and low prices is just "Gentili".
Gentili began its journey in the furniture sector in 1863, with a focus in the kitchen sector.
The Gentili kitchen srl company began with the aim of combining the demands of good quality kitchens and competitive prices. Over the years, the Gentili group has expanded beyond the kitchen sector, adding the bathroom section and the 'Gentili Homedesign', since 2011, with a line dedicated to bedrooms.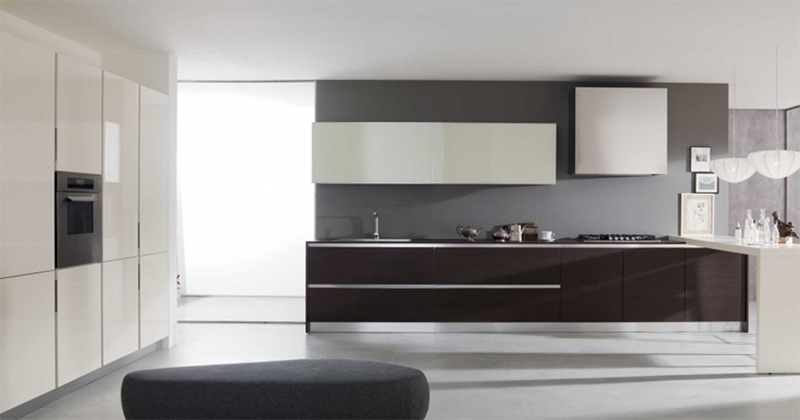 Competitive costs do not mean low quality; in fact, the materials used in the 'Gentile' kitchens are always of the highest quality: cherry, chestnut, oak or newly-conceived materials such as corian and stainless are just a few examples.
In our design furniture showroom in the industrial area of Olbia, via Ruanda 9, you can find the complete catalogue to create your 'Gentili' modular kitchen. Quotes are customized and free!
Gentili kitchens catalog is divided into three categories:
modern kitchens
contemporary kitchens
classic kitchens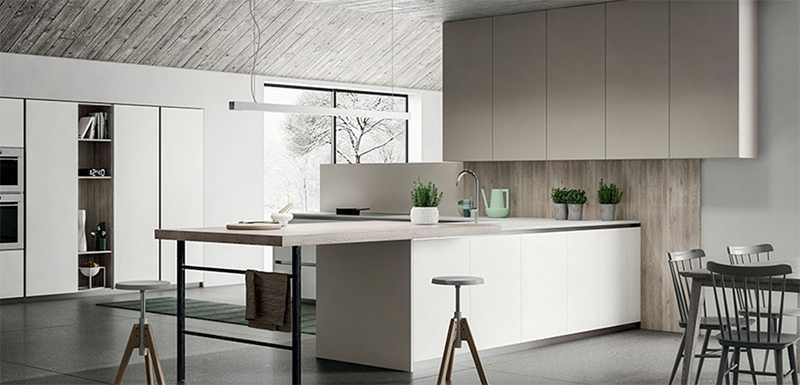 Modern kitchens are square-looking, almost always featuring a peninsula and steel or glass elements in contrast to wood trim.
The 'Living' line boasts of contemporary kitchens: a dark and steel ash wood kitchen, where practicality and technique blend in search of functionality.
The classic kitchens consist of the 'Village' and 'Romantica' lines in the different compositions: stained ash, lacquered ash, oak or oak ash.
All of these kitchens are modular and our interior designers will adapt to your living space.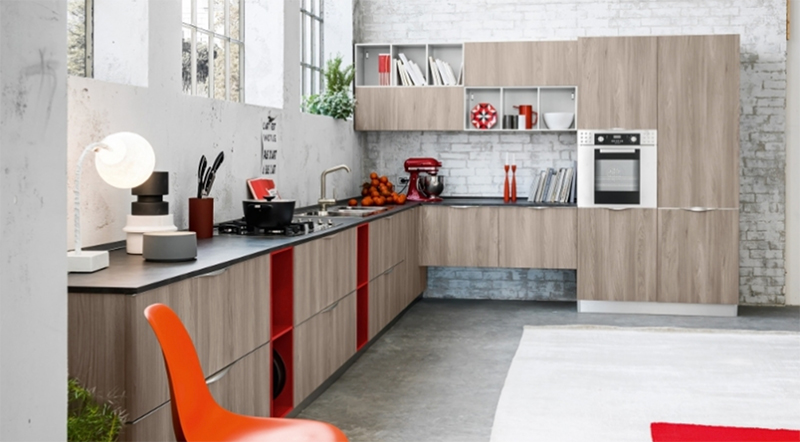 With regard to the Gentili Homedesign collection, you can find furnishing elements for bedrooms, such as wardrobes with sliding doors, beds, nightcases, accessories and decor accessories.
The 'Laguna Arredobagno' collection has all the furniture you need to customize your classic or modern style bathroom, with a choice of different colors and finishings you can find at our showroom.
We at REDO have chosen to bring our 'Gentili' line to our showroom because every 'Gentili' product is guaranteed and created with high-quality materials.
Thanks to the collaboration with Marcarino arredamenti, we can create and make the best of your personalized living space, adapting the 'Gentile' furniture products to your living space. Call us for an appointment at our showroom in Olbia!
*Copyright photos Gentili